Iota Phi Lambda Sorority, Inc.


Alpha Zeta Chapter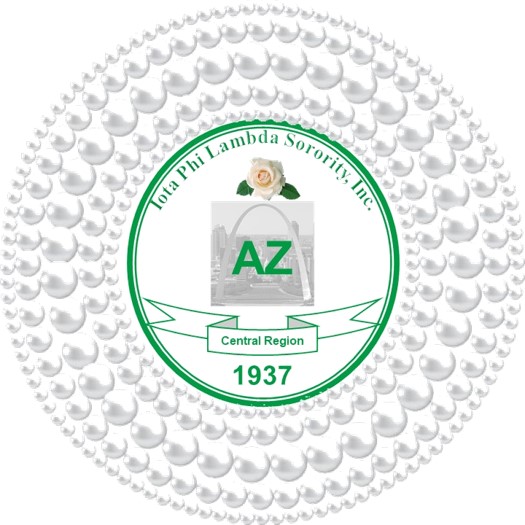 2023-2026 National Theme:
"Professional Business Women Propelled by Ingenuity: Intentional Purpose"
Welcome!
In 1929, Iota Phi Lambda Sorority, Inc. was founded by Mrs. Lola Mercedes Parker and six of her friends. Her dream was to establish an organization for qualified business and professional women that would encourage, nurture and promote the ideals of higher education, increased business acumen, and a standard of professionalism. Our purpose is to: 1) unite in a sisterhood qualified business and professional women, 2) to promote increased interest in business education among young women in high school and college through planned programs and scholarships, 3) to encourage leadership development through educational opportunities, and 4) to establish and promote civic and social service activities for youth and adults.
Alpha Zeta Chapter was chartered in 1937 and has been dedicated and committed to serving the St. Louis community for over 78 years. Our membership consists of multi-talented business and professional women representing various occupations in the fields of business, education and nursing. We are easily recognized at our public events and in the community when wearing our sorority colors of green and white with the kente scarf.
Every year, according to our purpose, we implement Iota's National Programs and Projects. We are proud of our signature American Education Week "Apple for the Teacher" Awards Luncheon and Essay Contest in November; our Business Month activities in the month of April; the Black History Month Essay and Oratorical Contest in February; and our Founder's Day program on June 1st.
Alpha Zeta also sponsors a youth group, the Future Iota Leaders, for youth ages 10-20. We award up to four $1,000 Local Scholarships annually to students interested in the business field, and a $1,000 Dr. Amanda L. Murphy Scholarship to a student interested in the field of medicine.
Again, welcome to our website. We invite you to participate in all of our programs and projects. Please follow us on Facebook to learn of upcoming events and activities. To join our sisterhood of business and professional women or to contact Alpha Zeta, please click on the contact link. Thank you for visiting with us today!
Sincerely,
Soror Monique C. McKinney
Alpha Zeta Chapter President