2021-2023 National Theme:
"Business and Professional Women Building the Foundation for Generational Financial Empowerment"
Future Iota Leaders (FIL)
SPONSORS:
Alpha Zeta Chapter is currently seeking new members, aged 8-20, for the FILs. Please send email to Alpha Zeta Chapter for further information.
FIL activities include opportunities for growth, leadership, and community service. Visit this page often to learn about what's coming up!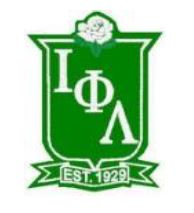 Scholarship Opportunities:
Alpha Zeta Local Scholarship
Amanda L. Murphy Scholarship
Iota Phi Lambda Central Region Scholarship
Iota Phi Lambda National Scholarship